Bus Transfers To and From Santorini Airport



Buses from Santorini Airport with Bus Routes and Times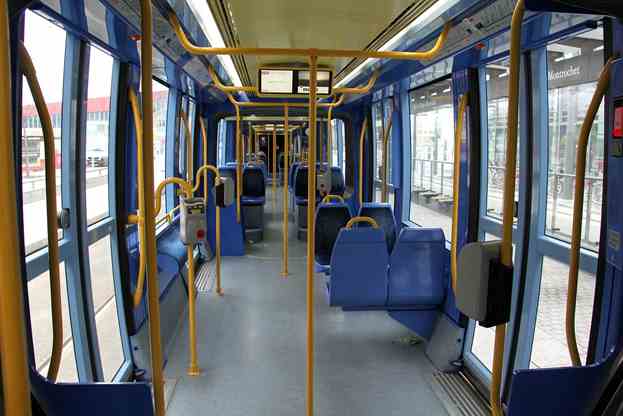 There is one public bus line servicing Santorini Airport and it goes only to the capital of Santorini, Fira, with a couple of intermediate stops in the villages of Karterados and Messaria. 
Visitors that want to go by bus to any other place on the island must first go to the main bus station in Fira to change buses as there are no buses going across the island, all buses start in Fira or end in Fira. This means it can take hours to get to the accommodation from the airport or the other way around, and while the buses are air-conditioned and fairly comfortable they do not have any operating rest rooms. 
The buses are however cheap, around 2€ for a single ticket from the airport to Fira, and they have no luggage allowance limits. Tickets are purchased in cash only, make sure to have change, directly on the bus. 
The journey between the airport and Fira main bus station takes around 25 minutes depending on traffic and there are usually 6 scheduled departures going each way during high season, and less during low season. The buses start running at or just after 07.00 in the morning and until around 17.30 in the afternoon. There are no buses in the evenings or at night.
Destinations from Fira by bus
Airport
Akrotiri
Kamari
Monolithos
Oia
Perissa
Vourvoulos
Timetable for public transportation buses on Santorini